Today is BOOKflix Friday!
Few things can draw a reader to a new book like a book trailer can.
Get the popcorn ready.
Lights…Camera…Action!
---
Carley uses humor and street smarts to keep her emotional walls high and thick. But the day she becomes a foster child, and moves in with the Murphys, she's blindsided. This loving, bustling family shows Carley the stable family life she never thought existed, and she feels like an alien in their cookie-cutter-perfect household. Despite her resistance, the Murphys eventually show her what it feels like to belong—until her mother wants her back and Carley has to decide where and how to live. She's not really a Murphy, but the gifts they've given her have opened up a new future.
Murphys has a difficult and sad flashback of physical abuse that shows the reader why Carley was placed in foster care. But the rest of the book is about hope, and trust, and learning to love. And it's about learning to be loved – which is hardest of all. It's about resilience and grit. It's about a middle school child learning to claim the life that she wants.
•
The author of the beloved One for the Murphys gives readers an emotionally-charged, uplifting novel that will speak to anyone who's ever thought there was something wrong with them because they didn't fit in.

"Everybody is smart in different ways. But if you judge a fish by its ability to climb a tree, it will live its life believing it is stupid."

Ally has been smart enough to fool a lot of smart people. Every time she lands in a new school, she is able to hide her inability to read by creating clever yet disruptive distractions. She is afraid to ask for help; after all, how can you cure dumb? However, her newest teacher Mr. Daniels sees the bright, creative kid underneath the trouble maker. With his help, Ally learns not to be so hard on herself and that dyslexia is nothing to be ashamed of. As her confidence grows, Ally feels free to be herself and the world starts opening up with possibilities. She discovers that there's a lot more to her—and to everyone—than a label, and that great minds don't always think alike.
•
And her most recent (which I'm listening to and LOVING!):
Summer 2019 Kids Indie Next List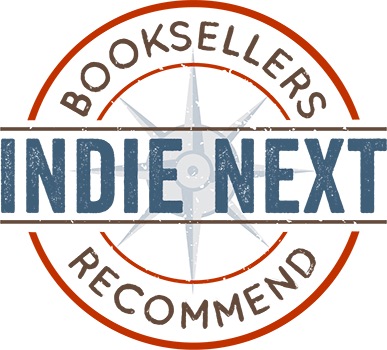 Description
From the author of the New York Times bestseller Fish in a Tree comes a compelling story about perspective and learning to love the family you have.
Delsie loves tracking the weather–lately, though, it seems the squalls are in her own life. She's always lived with her kindhearted Grammy, but now she's looking at their life with new eyes and wishing she could have a "regular family." Delsie observes other changes in the air, too–the most painful being a friend who's outgrown her. Luckily, she has neighbors with strong shoulders to support her, and Ronan, a new friend who is caring and courageous but also troubled by the losses he's endured. As Ronan and Delsie traipse around Cape Cod on their adventures, they both learn what it means to be angry versus sad, broken versus whole, and abandoned versus loved. And that, together, they can weather any storm.
Hunt explained part of her reasoning and thought process for writing this book:
And I wanted to [take] the hands of young readers who are struggling with their perceptions of themselves and the world and their emotions and help point them in the right direction. Toward the life they want.

I want kids to know that life hands us all a myriad of experiences. It hands us joy and sorrow. Success and defeat. As my readers live their lives I want them to embrace joy. And when life hands them difficulty, I'd like them to know that they can handle it. That although life knocks us down sometimes, we can choose to stand up. Keep our shoulders strong.
Those, my friends, is powerful words from a wiser lady.